Holiday Food Baskets and Food Drives for Needy Families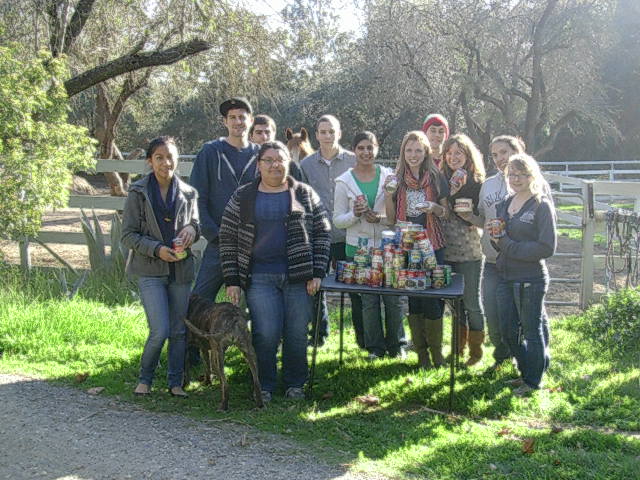 Project Objective:
The main objective is to assist families in celebrating the holidays by providing nutritious meals.
2012:
Interns were able to collect more than fifty cans of food that were delivered to St. Francis House in order to feed the hungry of the Sacramento area.
2011:
SHARE Interns helped to collect canned food for needy families. Hundreds of cans were collected and donated.
2010:
The SHARE canned food drive collected over 100 cans of food. The donations were brought to St. Francis House in time for the holidays.
2009:
SHARE sponsored a can food campaign for the needy. The can food drive was very successful, bringing in over $799 in canned food, which was donated to local organizations.
2008:
SHARE interns collected food items for the homeless in Sacramento to be donated to St. Francis House. Canned food and other non-perishable items were donated to help feed homeless families in the Sacramento area.
2007:
The SHARE Institute presented food bags that included a turkey, vegetables, and stuffing to three different families for Thanksgiving. The food was donated to needy families just in time for the holiday feast.
2006:
For Thanksgiving, SHARE presented food bags to three different families. The food is donated to deserving families, right in time to help out for Thanksgiving dinner.
2005:
The SHARE food drive collected many boxes of non-perishable food items that were donated to St. Francis House to feed hungry families in the Sacramento during the holiday season.
2004:
The SHARE Institute put together individual food baskets for needy families in the Sacramento area. Each basket included a turkey, canned vegetables, stuffing, and all the necessities for a Thanksgiving meal. These baskets are distributed annually.