Other Domestic Projects Sponsored by SHARE
Project Objective:
To implement initiatives that benefit the community.
Backpacks for the Sacramento Children's Home
2019:
In 2019, The SHARE Institute contributed to the school backpack drive that the Sacramento Children's Home conducted over the summer. The backpacks were for both younger and older children.
Martial Arts Sponsorship for Low Income Families
2011:
SHARE funded a project to incorporate underprivileged families into the martial arts and after school programs at Dragon Fire Martial Arts School. Two single mothers and their children were able to participate for a full year.
Learning Software for Children
2011:
Learning software was provided for the children attending H. Allen Hight Elementary School to replace outdated textbooks. Three classes of children benefitted from this program during 2011.
Intern Mentorship of Local Children
2009:
a group of our interns visited a local non-profit program and afterschool program that provides impoverished families with affordable childcare and preschool services. During their visit, the interns spent time reading and playing with the children. The interns also spent time cleaning up the outdoor play area, removing of leaves and other fall/winter debris from the playground to prepare it for the children's use in the upcoming spring months.
Mothering of Mothers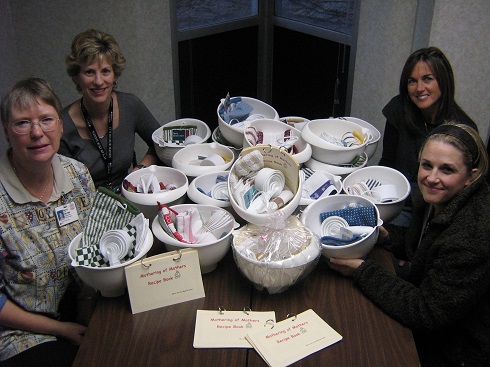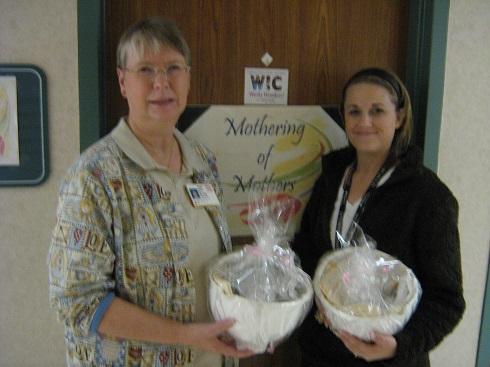 2008:
Mothering of Mothers is an organization affiliated with Mercy San Juan Hospital, in Carmichael CA. It was founded for the purpose of educating low-income women in nutrition and healthy eating habits for themselves and their families. Mothering of Mothers teaches these women how to cook a variety of nutritionally balanced, low-cost meals for their family. Upon completion of the program, the women are provided with a cookbook containing the dishes they learned to cook as well as some basic cooking supplies. These supplies include items such as a mixing bowl, measuring spoons, and an oven mitt. The SHARE Institute was pleased to present a mini-grant to Mothering of Mothers to use for producing the cookbook and purchasing supplies.
2007:
The SHARE Institute was pleased to provide a mini-grant to mothering mothers, which will, in conjunction with Mercy San Juan Hospital, provide cooking supplies and special cookbooks to low-income pregnant women in the area.
Adobe Training for Women's Empowerment Group
2007:
The SHARE Institute provided a mini-grant to the YWCA of Greater Baton Rouge, which is dedicated to eliminating sexism and empowering women. The mini-grant provided hands on training in Adobe for the production of quarterly community newsletters. This is an important capacity building project for the YWCA branch
Toy Donation for Children affected by Domestic Abuse
2007:
The SHARE interns collected and donated numerous stuffed animals and toys to WEAVE, a local non-profit organization that assists abused women. The donation went to children living in homes disturbed by domestic violence.
Children's Art Program
2005:
A SHARE Institute intern, volunteer, and local artist instructed children in an art program in Fair Oaks every other Sunday.
Empowering Single Moms Who Attend College
2004:
The SHARE Institute donated computers to single mothers attending college. In addition, SHARE continued to fund an academic scholarship at American River College for students studying anthropology.
Sack Lunch Feeding Program
2004:
The SHARE Institute worked with a local business, based in Sacramento, to give aid to the working poor by providing a sack lunch incentive for their hard work. The lunches were filled with nutritious food items including sandwiches, fruit, and an energy bar.
Tutoring Incentive Bags for Students
2004:
A SHARE intern made colorful bags filled with goodies to be used as incentives for students in the Grant School District receiving tutoring. The Mutual Assistance Network of Del Paso Heights provides volunteer tutoring for these students in various subjects. The bags were filled with treats, writing supplies, stickers, and other fun items for the students.
Raising Funds for Street Children in Yemen
2004:
Interns of the SHARE Institute adopted the Safe Children Center, a center for abused street children in Yemen, as a project to support for a semester. Food was prepared for the International Speakers Series event and a walk was planned to raise funds for this project.
Computer Donation for Local School
2003:
SHARE interns donated a computer to the All Hallows School of Sacramento. The computer was used by students who were interested in learning graphic design.
Art Supplies for Homeless and At-Risk Teens
2003:
The SHARE Institute collected art supplies for the Wind Youth Center, a school and counseling center that serves homeless and at risk teens, and for the Mustard Seed School, a school for homeless children. The art supplies collected included construction paper, scissors, markers, pencils, and glue.
School Books for Homeless Teens
2003:
Interns collected several high school and community college textbooks for homeless teens staying at the Wind Youth Center.
Toiletry Bags for Homeless Teens
2003:
The Wind Youth Center's Outreach program provides homeless teens with basic care services. SHARE Interns assembled 20 toiletry bags with toothbrushes, soap, socks and other items for the outreach program. The teens will be given these bags as they come into the shelter, where they are provided with food, showers, and beds.